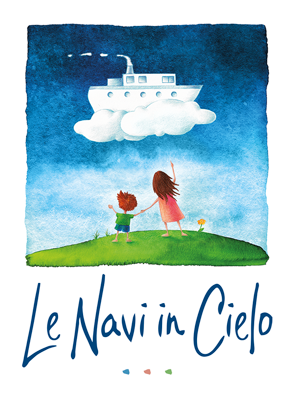 AGRITURISTIC RESTAURANT LE NAVI IN CIELO

For any information on our restaurant, on our dishes, on the products for sale, on our traditional Ligurian cooking courses, you can call 338 7052197, or send us an mail, or you can fill out the form below, we will reply you as soon as possible.
We remind you that for an anniversary, a birthday, a romantic dinner, or for any other event, Le Navi in ​​Cielo farmhouse' s restaurant is available to find the solution that best suits your needs.
Le Navi in Cielo
At Le Navi in ​​Cielo farmhouse' s restaurant we serve only organic products from our garden, and we only use special organic flours to prepare homemade pasta by hand.

DIRECTIONS
Highway A10, exit Imperia EST
After the junction go left towards the city center (via Garessio) until the Carceri' s roundabout; take the 2° exit where you can find the first of our five signposts "Agriturismo Le Navi in Cielo"; follow the signs that lead to the Cascine hill (via Agnesi – via Berio – Villa Grock – Via Fanny Roncati Carli) until you reach the little church of San Luca which is on a U-shaped hairpin bend; after about 300 meters turn left at the junction for Via Molino dei Giusi, therefore always keep right until number 22.
Journey time: 10 minutes.

GOOGLE MAPS

GPS
WARNING: there are two routes to reach Le Navi In Cielo and satellite maps, unfortunately, often signal the most tortuous road. To get there more easily we suggest you to follow this simple procedure:
Set GPS to:
Villa Grock, Via Roncati Carli
lat. 43.904182 long. 8.047248
From Villa Grock, set up:
Via Molino dei Giusi, 22
lat. 43.904182 long. 8.047248