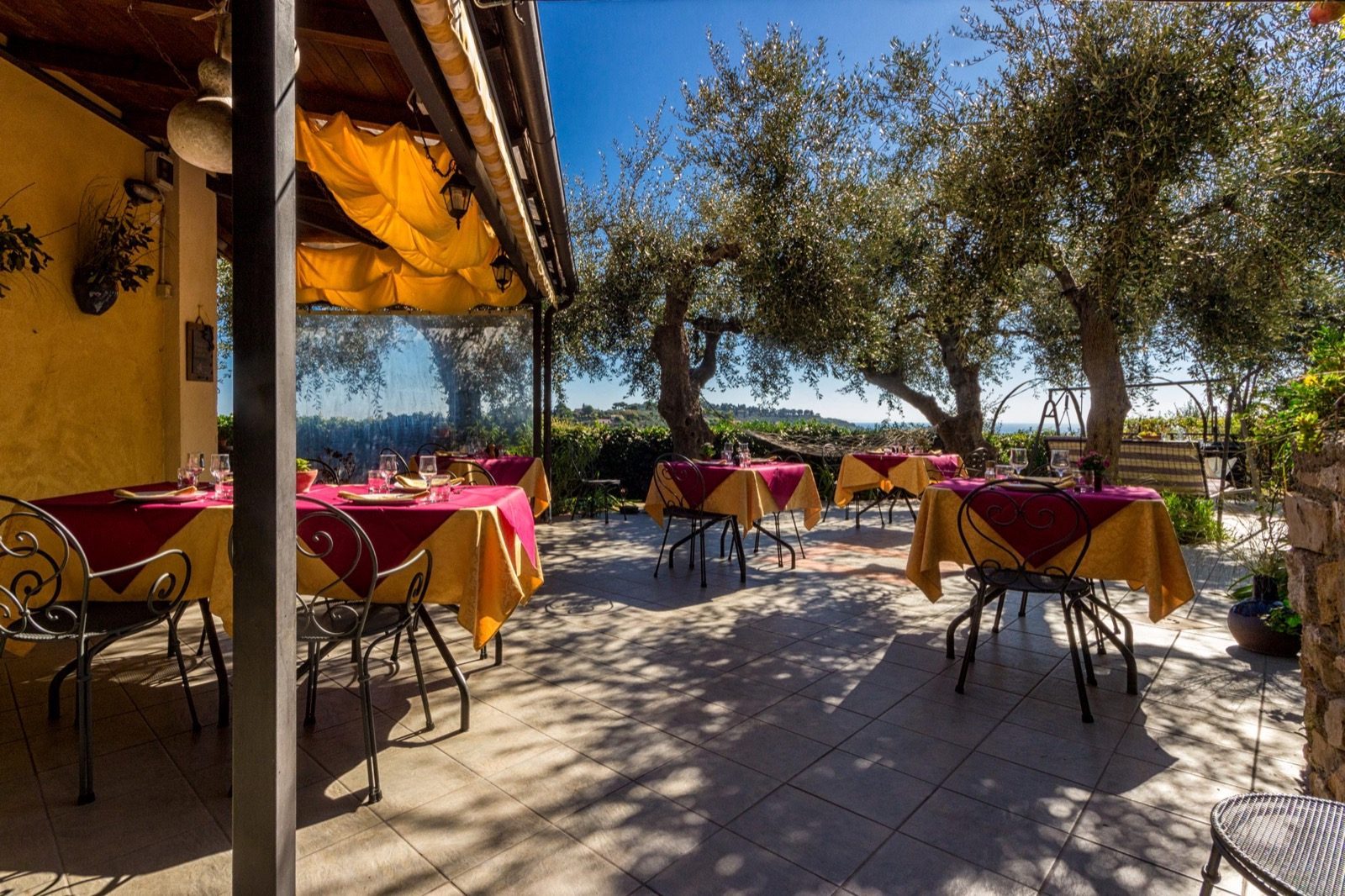 In our farmhouse, with our kitchen, we want to tell the dishes of the Ligurian tradition.
With our 2 menus, 'Tasting of typical Ligurian cuisine' and 'Antiche focacce di Liguria', we want to discover the taste of home, we want to bring back to mind the dishes our grandmothers made when we were little (even if we know well that superb dish as the one made by our granny no one else can).
The 'Tasting' menu allows you to explore a selection of typical dishes with various courses, from the appetizer to the first course, passing through the second and arriving at the dessert.
The menu varies according to the products we have in the garden, because that's exactly what our granny did: they cooked what nature made available.
The 'Focacceria' menu focuses more on doughs, offering a selection of pizzas and focaccias, also traditional.
We strongly believe in the authenticity of the dishes and for this reason all the doughs are handmade with different types of organic flours and the vegetables come from our gardens, as well as the oil used in the preparations comes from our olive groves.
We usually do the 'Tasting' menu, because it is the richest, most varied and which allows for greater discovery of dishes, so if you want to teste the 'Focacceria' menu you need to request it when booking to be able to organize it.
We are always available for any information, in fact we also make vegan and vegetarian menus, to be indicated when booking and we also organize special menus for special events.
In short, we like to cook and share tradition,
we are ready to meet you.
P.S .: reservation is required (338 7052197)