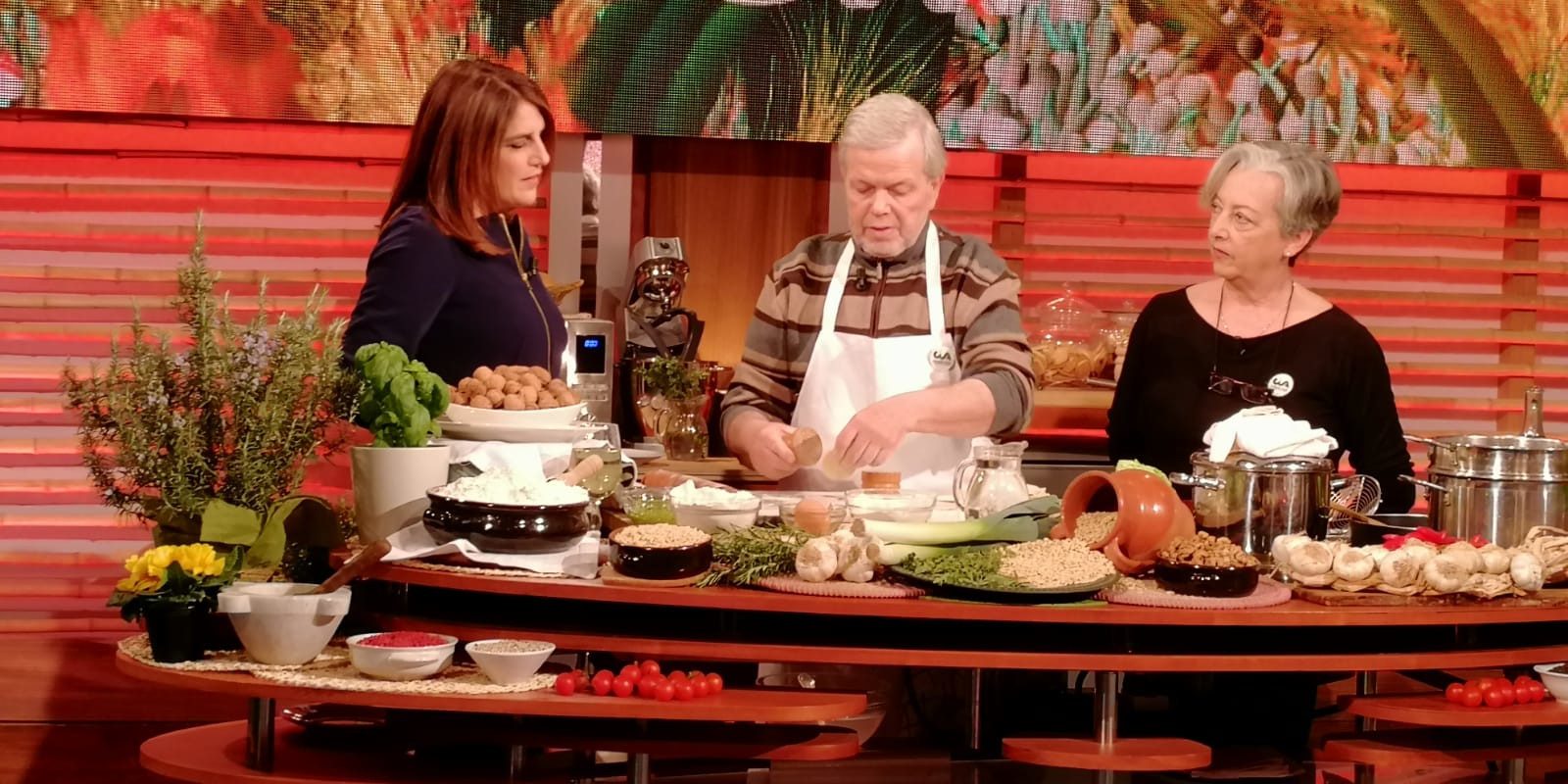 A year has passed since we participated in GEO, television program on RAI3, bringing live pasta from the Ligurian tradition!
It all started by participating in the regional selections for AGRICHEF: competition between farmhouses, organized by the Italian Farmers Confederation at a national level, held at the hotel institute of Varazze.
Side by side with the students of the institute, each farmhouse explained and made a typical dish that characterized them. We have presented the dish entitled "Di pasta e di pesto": 3 different types of handmade pasta seasoned with pesto.
In the explanation and support phase, Luigi highlighted his oratory qualities and thus the invitation to participate in GEO as representatives of Liguria was triggered.
It was a 3-day adventure (of course we took advantage of it for a tour of Rome!) that made us enter the world of TV.
The experience was very interesting and the welcome from Sveva Sagramola and the whole staff was warm.
We also brought typical Ligurian pastas such as CORZETTI, STREPPA E CACCIA LA 'and MANDILLI DE SAEA. Each seasoned with appropriate sauces.
We left each other with the promise to return with other typical dishes / products of our tradition, such as the Rose Syrup typical of the Genoese tradition.
You can review our participation in Geo by visiting this site.
See you next time!
PER MAGGIORI INFORMAZIONI E PRENOTARE
+ 39 338.705.2197